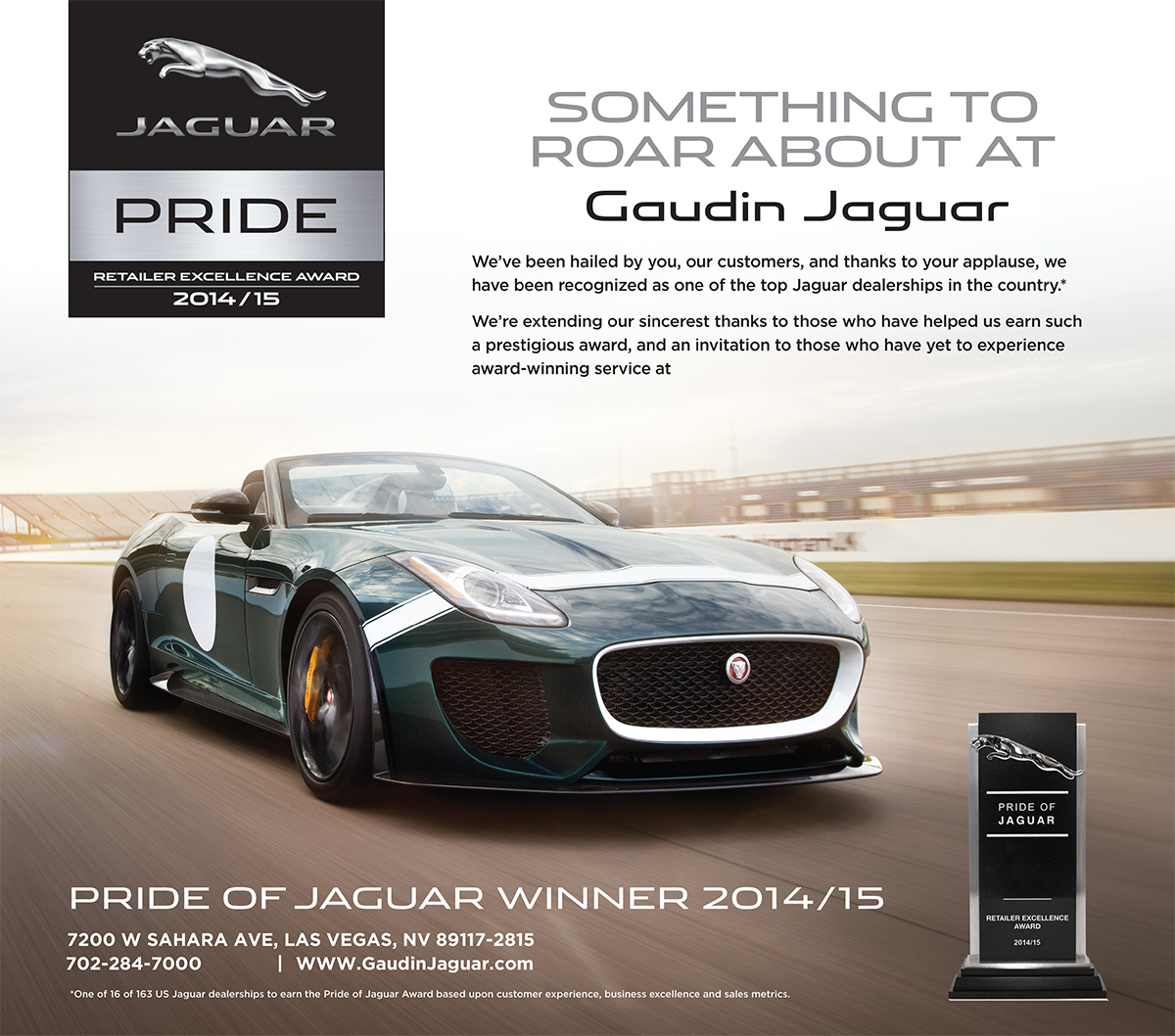 Gaudin Jaguar Honored With Top Award
LAS VEGAS – Jaguar North America recently announced the recipients of the 2014/15 Pride of Jaguar Retailer Excellence award. Gaudin Jaguar is among the select group of Jaguar retailers to achieve this honorable award.
"Gaudin Jaguar is greatly honored to receive this prestigious award," says Jim Mooradian, General Manager of Gaudin Motor Company. "It is a testament to our continued dedication to providing our customers with an exceptional overall experience."
Pride of Jaguar winners are dealers who have demonstrated a commitment to excellence and the Jaguar brand. Sixteen Jaguar retailers were selected based upon being top performers in three core business categories; customer advocacy, sales and business excellence.
"The Pride of Jaguar award annually honors those select dealers who exceed expectations in customer satisfaction, sales performance, and overall business excellence. These retailers' dedication to such key elements play a large role in the continued success of the overall Jaguar brand," says Joe Eberhardt, President & CEO, Jaguar Land Rover North America, LLC.
About Gaudin Motor Company:
Gaudin Motor Company; Porsche, Jaguar, Luxury pre-owned, is part of the Gaudin Automotive family of dealerships serving Las Vegas and the western region for over 90 years.
For additional information, visit: www.gaudinmotorcompany.com
For More Information:
Julie Cane
Gaudin Automotive Group
702.236.6336/jcane@gaudinautomotive.com