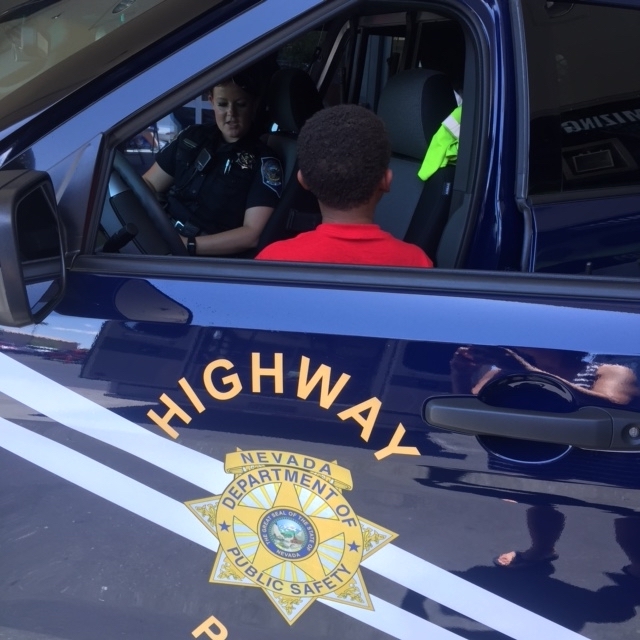 Ford Country Advocates "Safety First" Principles with Community Events during National Safety Month
LAS VEGAS – (May X, 2015) – Ford Country, the local Ford dealership serving Henderson and Las Vegas since XXXX, highlights its commitment to a safer community with exclusive offers during National Safety Month in June.
Ford Country has partnered with various community groups and companies to offer entertainment and auto incentives to service professionals and community members who pledge to make safety a priority.
"As someone who was born and raised here in the Valley, I firmly believe that I have a social responsibility to help make Las Vegas a safer city for residents and visitors alike. During National Safety Month, Ford Country is proud to give back to service men and women who risk their lives every day to protect others. We invite everyone to join us as we raise awareness on the importance of safer roadway practices and arm families with the tools to lead security-enriched lives in our community," said Bill Bosnos, General Manager of Ford Country.
Ford Country events taking place between June 1 and June 30 are as follows:
Friends and Family Pricing for Those who Keep Us Safe
During the month of June, Ford Country salutes service men and women with exclusive friends and family vehicle deals. The special pricing is valid for police and fire department employees, military men and women, paramedics and all safety professionals with a valid I.D.
S.I.P. Kids & Keeping Kids Safe Project
Ford Country will host an afternoon featuring kid-friendly activities from 10 a.m. to 4 p.m. on Saturday, June 6. The organization, Safety in Prints (S.I.P.) Kids, via its Keeping Kids Safe Project, will take children's pictures and fingerprints using a digital ink-less fingerprint capture device and include them as part of the child's file that is provided to parents.  Parents can provide the record directly to authorities, in the event a child goes missing. Safe Kids Worldwide will be on site from 10 a.m. until noon offering car seat check-ups. Other partners who will be present and offer activities include the Nevada Highway Patrol, American Red Cross, Grant a Gift Autism Foundation and Boys and Girls Clubs of Southern Nevada.
Safe Driving Pledge Offer
In collaboration with Zero Fatalities Nevada and House of Blues Las Vegas, Ford Country invites new car buyers and service customers who visit the dealership to take a safe driving pledge. The pledge includes tips on how to reach zero roadway accidents and injuries and reminds people to practice safe driving habits. Guests who take the pledge will receive a pair of tickets to a House of Blues show (shows vary based on availability; while supplies last).
MEDIA CONTACT
Julie Cane
Corporate Director of Marketing
Gaudin Automotive Group
Cell: 702.236.6336
Email: jcane@gaudinautomotive.com